Broadway Shopping Centre Car Park and Broadway Square Car Park offer 1295 car parking spaces. We have disabled parking bays in purple and Parent and Child parking bays in green in each of these car parks.  Sat Nav: DA6 7JJ.
Both car parks have been awarded Park Mark recognition.
Broadway Shopping Centre
Car Park – Albion Road
HEIGHT RESTRICTION – 2 metres
Free Parking is available every Thursday after 4.30pm at
Broadway Shopping Centre's Car Park only.
Centre Car Park opening hours:
Monday, Tuesday, Wednesday & Friday: 7.00am to 6.00pm
Thursday: 7.00am to 7.00pm
Saturday: 7.00am to 6.00pm
Sunday: 7.30am to 4.00pm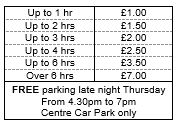 For Gym Members only, Centre Car park:
Mon – Fri: 24 hours
Sat – Sun: 9pm
Broadway Square Car Park – Highland Road
HEIGHT RESTRICTION – 2 metres
Opening hours:
Monday to Sunday – 6.00am to Midnight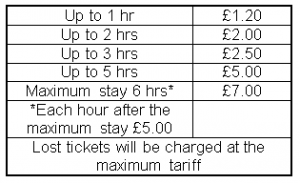 Hand car clean and valet services are provided by ICC available on level 1 in the multi-story Broadway Car Park off Albion Road, with several bays clearly marked in orange. Just simply park in an orange bay choose which service you require and we'll do the rest!
A hand car clean and valet service is available in Broadway Square car park off Highland Road.
ICC offers a full range of services starting from £7.00 for an outside only clean and are open seven days a week. For more information on them visit www.intercarcleaning.com